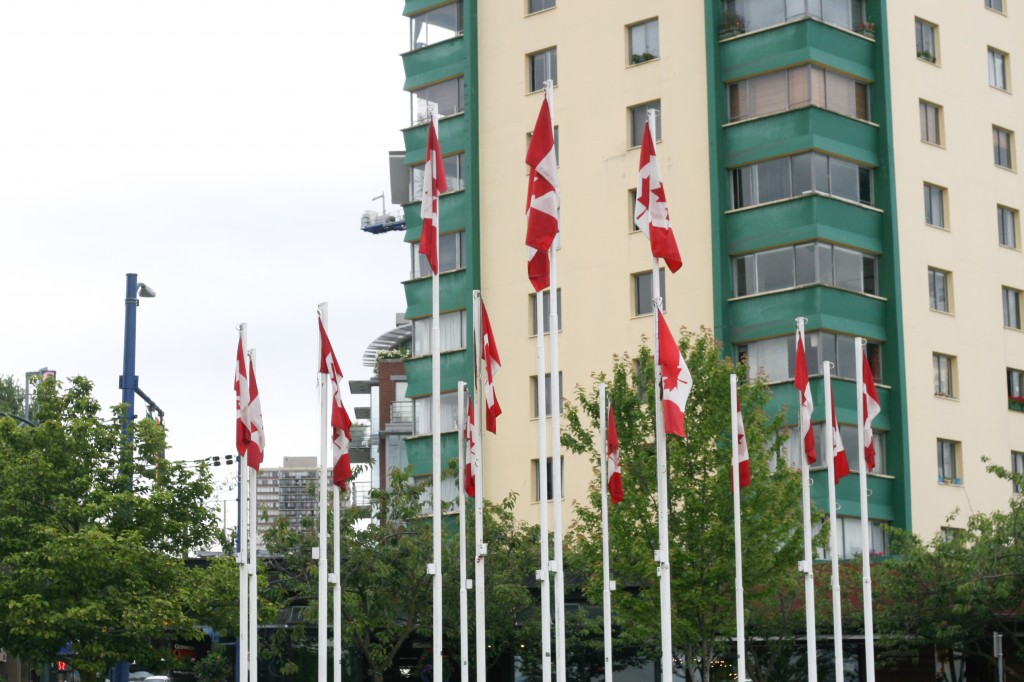 We went to Vancouver for no reason! We stayed at the Sheraton Vancouver Wall Centre which provided a fabulous view, and got around using only public transit. Internet-wise, not having phone data reception, we pretty much got by with what we did in Europe. Here's the day play-by-play:
Thursday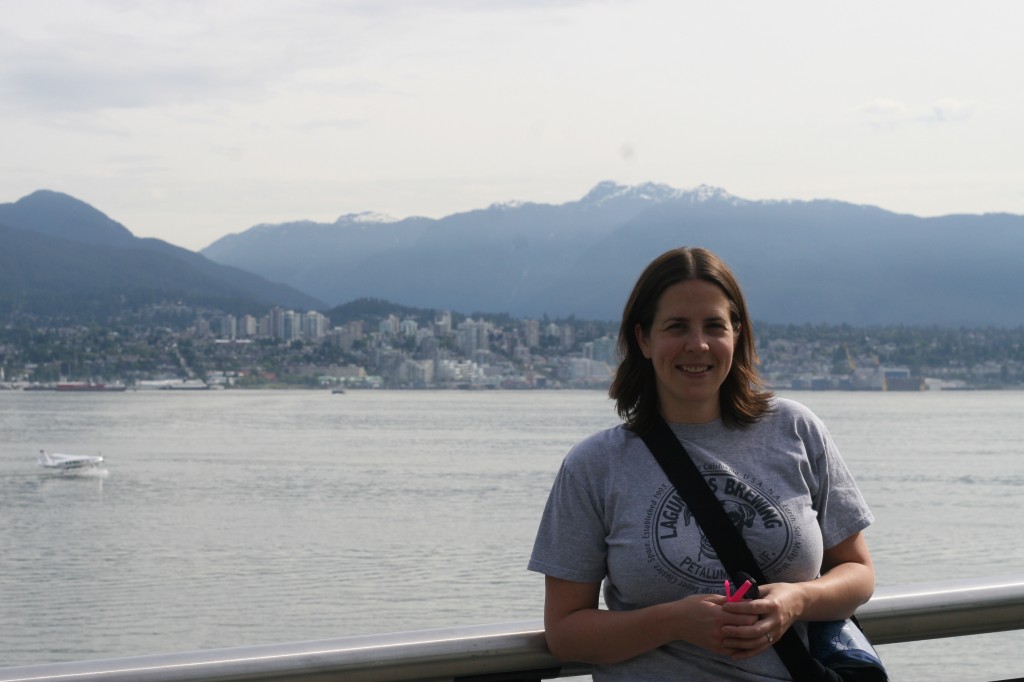 We bought the 5-line ticket for Grouse Mountain, which included 5 zipline runs, a scenic ride up the mountain, a trip up to the hub of a wind turbine with a 360° view of the surrounding area, and various shows like lumberjack contests and bird demonstrations and bears. Very much worth it.

Getting there was as simple as taking the free shuttle from Canada Place… getting back meant taking a bus then transferring to the SeaBus, which brought us across the Burrard Inlet.
We had dinner at an Italian place, Campagnolo, where we ordered far too much pizza. Was delicious, though, and provided leftovers for the morning.
Friday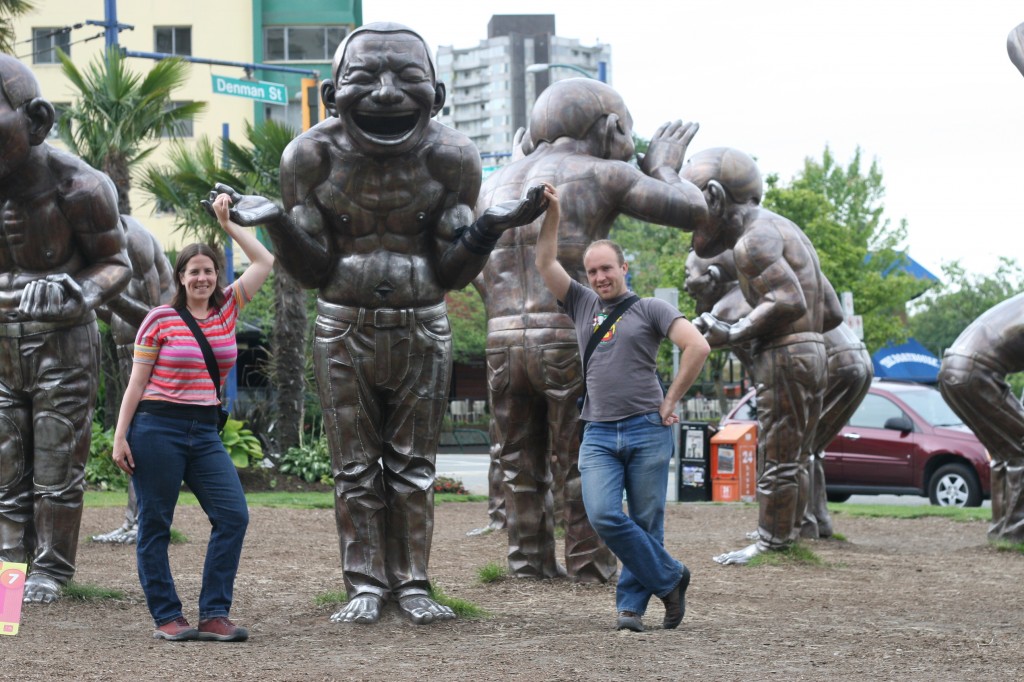 After an early lunch of savory waffle sandwiches and a wasabi vanilla shake (delish) at Miura, we walked up West End toward the Vancouver Aquarium in Stanley Park. Saw sea mammals, parrots, sloths, marmosets, and a really crappy "4D" nature show, which was just a shortened episode of BBC's Life with David Attenborough with elements unrealistically popping out (like a shark and its surrounding splashes hovering 5 feet above the water) and water being sprayed in our faces at random moments. Pretty fun!

On the way back we had even more waffles at Nero, a new place along Robson Street. We then traveled to Gastown, the original Vancouver neighborhood, had some nice drinks and chow at Pourhouse, and finished the night off with a viewing of Moonrise Kingdom. Wes Anderson perpetuates the twee culture which I find hideous, but he's also an amazing filmmaker so I'll let it slide.
Saturday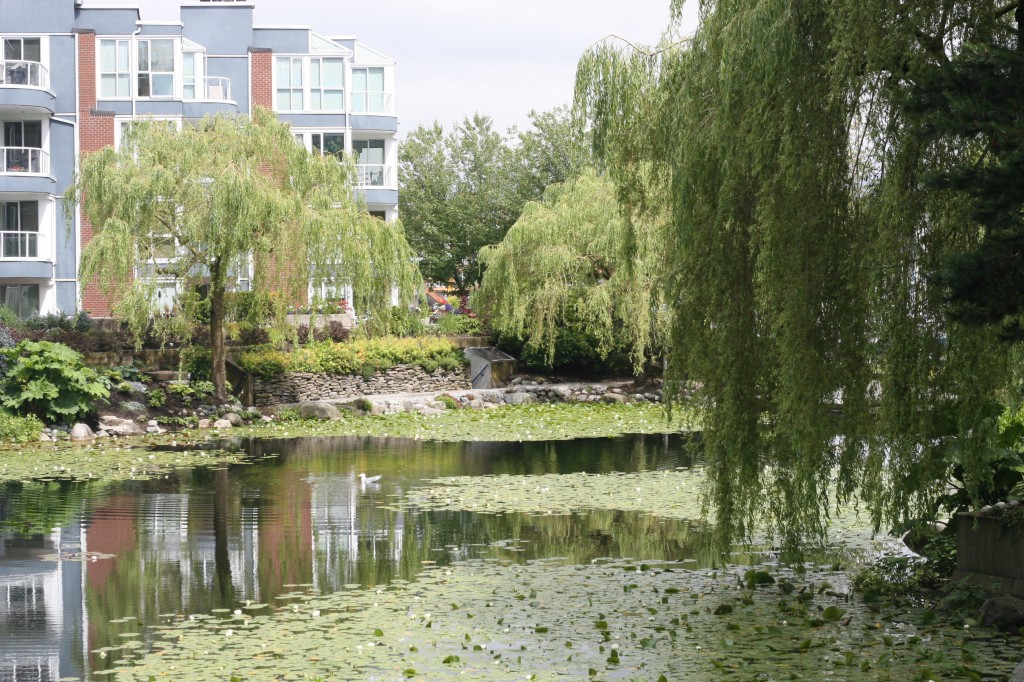 Granville Island was our first stop. It's got a pretty awesome public market with some serious goodies (Nanaimo bars, elk paté, cake pops and maple candies among some of the highlights). We headed back to Chinatown for Phnom Penh, a Cambodian/Vietnamese joint. Anna had noodles and beef in a tomato broth; I had a big plate of fried frog legs.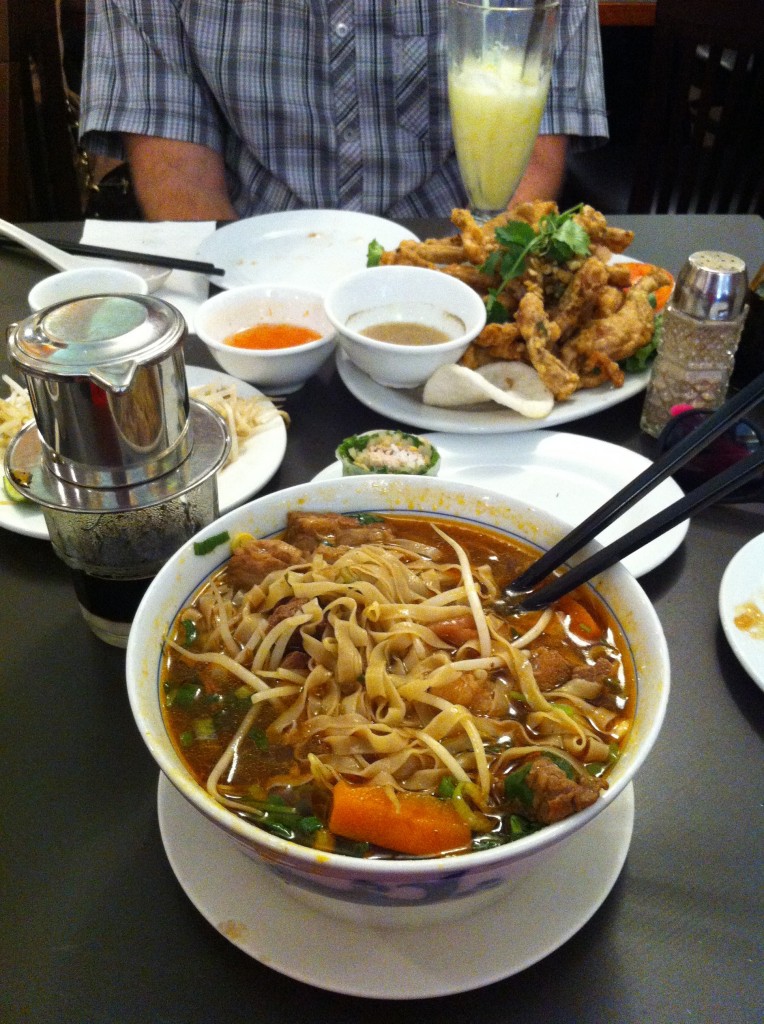 We rented cruiser bikes and rode around the perimeter of Stanley Park, taking in some amazing views. We then proceeded to bike around the downtown perimeter and back through the park, riding along some fun forest trails.

Headed back, got some bubble tea along the way, and after taking a break at the pool back at our hotel, we went out to Kaide, a casual sushi place.
Sunday
We beat the lines at Deacon's Corner with a quick breakfast (I had pulled pork on a gigantic pancake), and it was back to the airport via SkyTrain.