After a fitful night of sleep for both us (too much excitement), we arose at 5:30am to start our cross country road trip! It was quite appropriate that our rental car license plate is a Nevada plate, as our first stop (and likely the longest drive we'll take for the entire trip) was Las Vegas: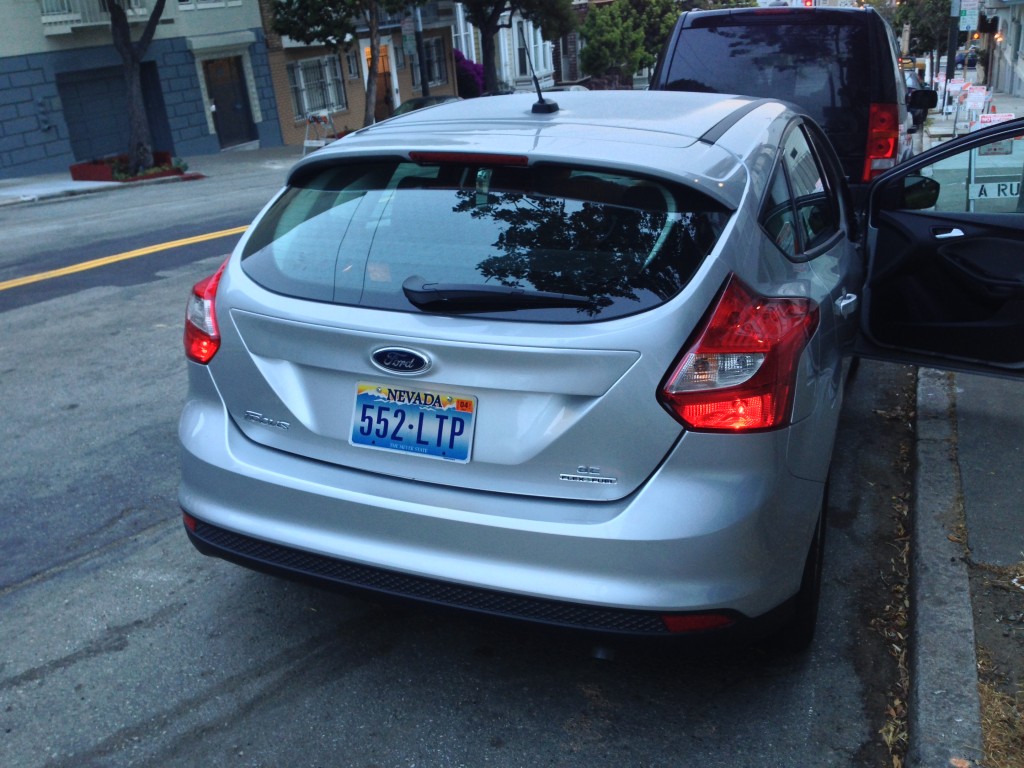 Our rental car is super nice!
The drive was uneventful and quite nice overall. Jeffrey drove the whole way, despite my offering to take over, and I was able to enjoy a little nap.
We stopped in Mojave for lunch, at a place called Stoken Donuts and Deli, which Jeffrey described as "cute as heck." He had a hot dog with pulled pork, I had a grilled sandwich with turkey, cheese, and mustard.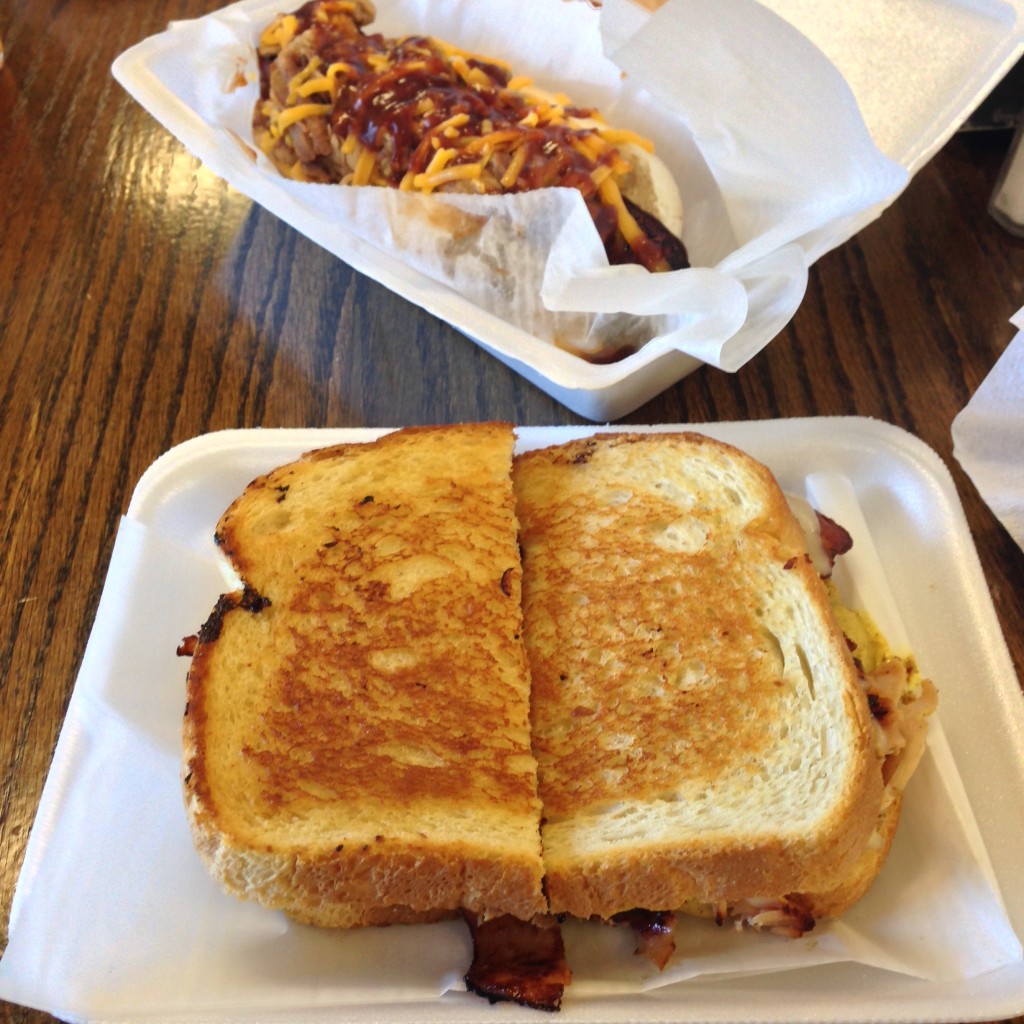 Delicious! We didn't leave enough room for donuts, sadly.
The last stretch of drive into Vegas was a lot of desert, unsurprisingly: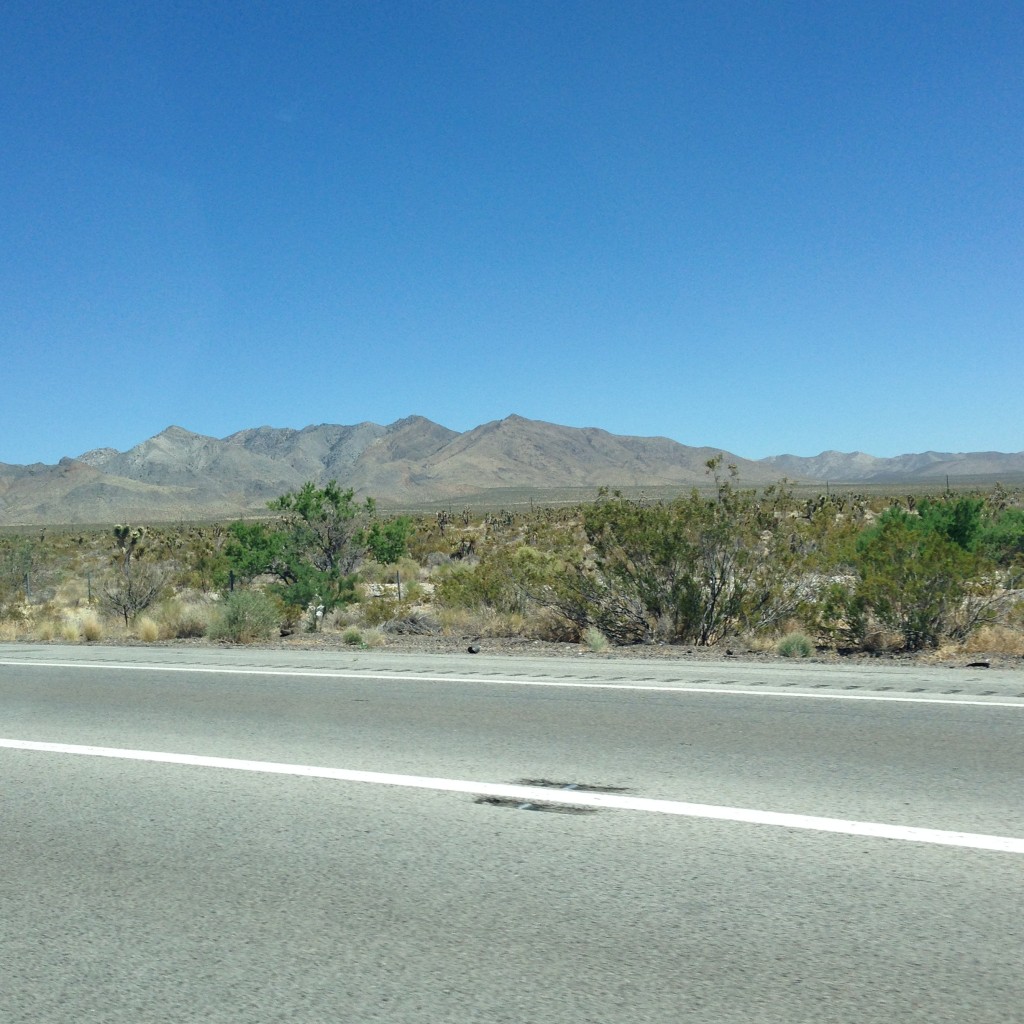 We arrived at the Bellagio without a hitch. Beautiful hotel with that famous ceiling: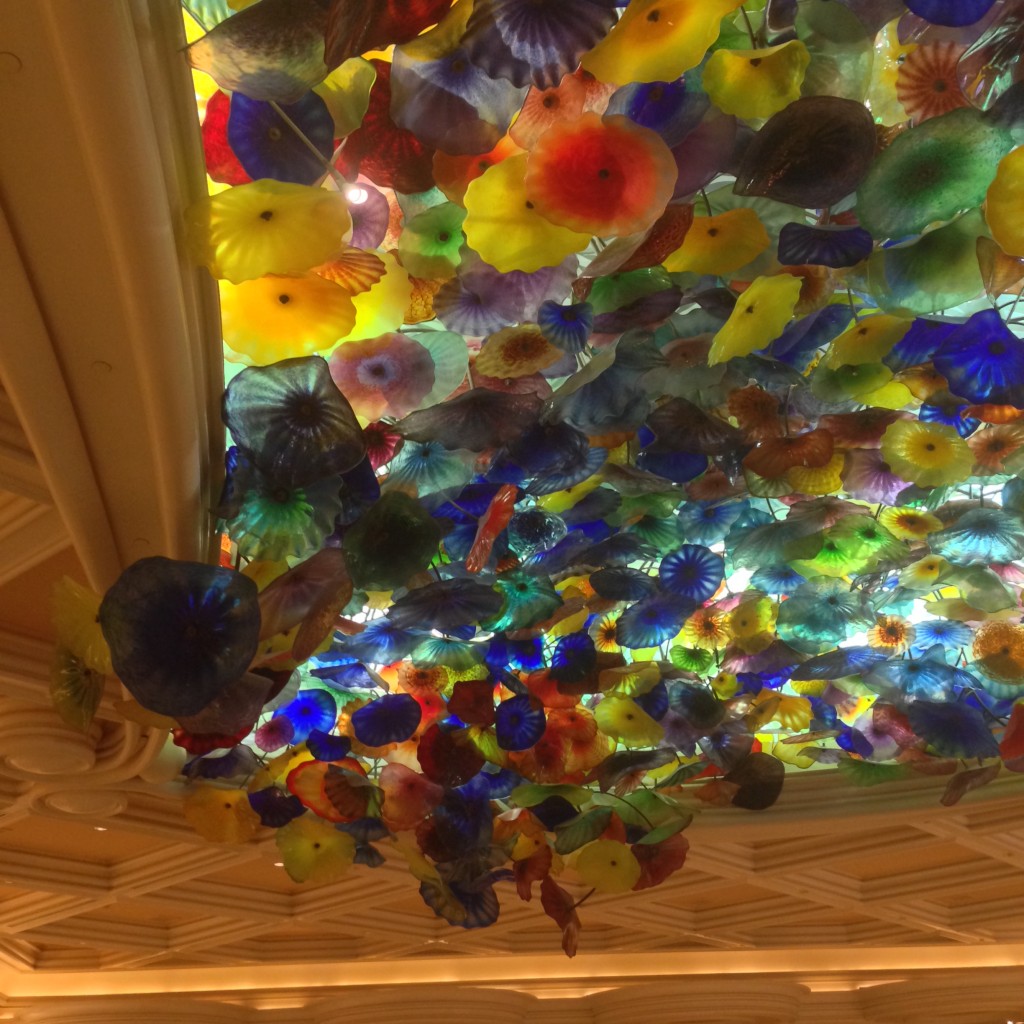 We lounged by the pool and swam for a bit, indulged in some ridiculous blended alcohol beverages from the pool bar, walked around the hotel, then went to dinner at Picasso, which was fantastic.
A great first day!
Hours driven: 8.5
Day 1 playlist:
Jeffrey's 3-5 star iTunes playlist (highlight: Fatboy Slim's "Rockafeller Skank")
David Sedaris' 'We Are Engulfed in Flames' (audiobook)
Kumail Nanjiani's 'Beta Male'
Patton Oswalt's 'Tragedy Plus Comedy Equals Time'