We got an early start with the usual continental breakfast at our Oklahoma City hotel, and hit the road.
When lunch rolled around, we found ourselves in Springfield, Missouri, a humble town that just so happened to have some excellent cajun food at the Big Easy Grill. Anna had jambalaya, I had a fried shrimp po'boy. What followed was a spirited discussion about fountain drinks and how much Missourians seem to love them.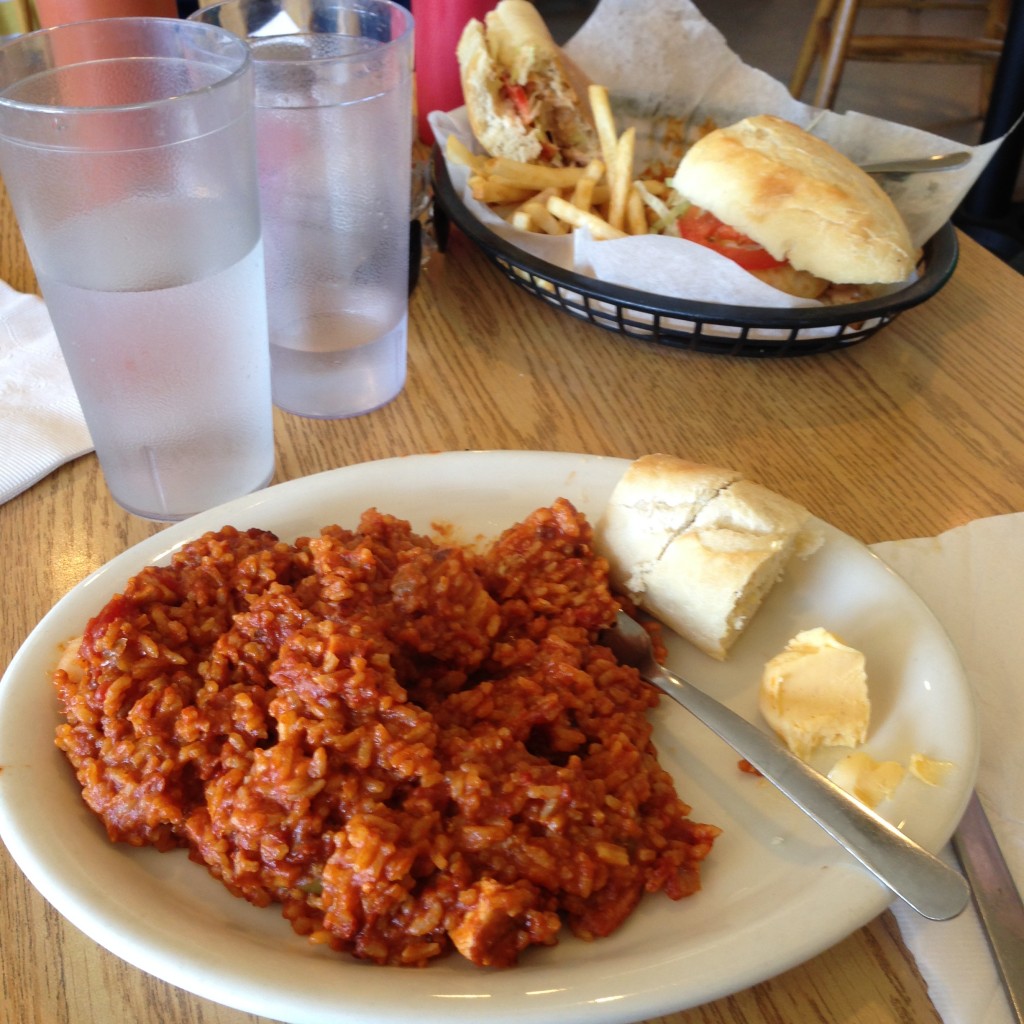 Finding that we had some time to kill on the road to St. Louis, we decided to go for a little detour along a route that promised some river views, but the route was too far from the river to view it. Harumph. At least we know that Missouri's countryside is gorgeous.
We arrived at our first Airbnb room in the Soulard neighborhood of St. Louis, and, in addition to the hosts, were greeted by a substantial collection of Macs, and an adorable shih tzu who seemed to be a seasoned champion at staring contests.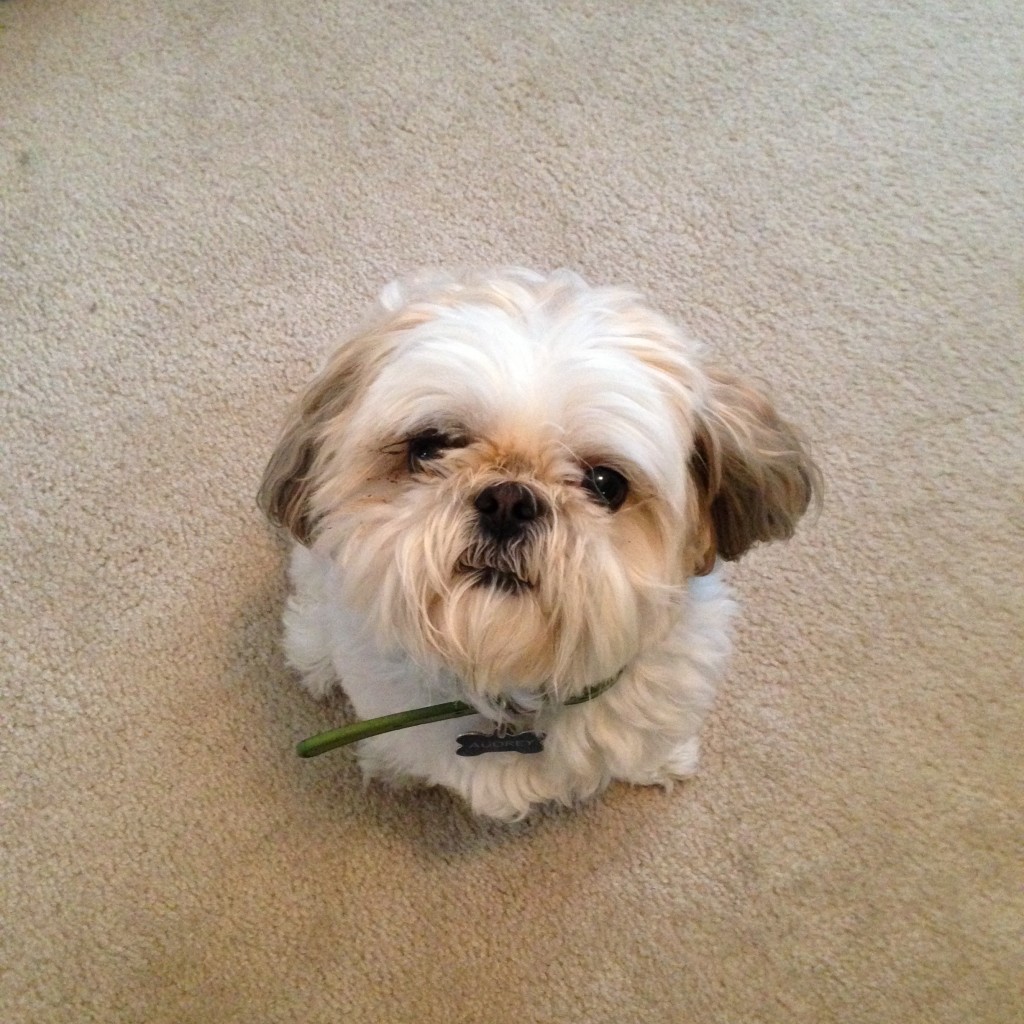 With some guidance from our hosts, we walked the Delmar Loop and marveled at its walk of fame, had some unique Mexican-inspired food (like a cheeseburger burrito) at Atomic Cowboy, and had a few drinks along with the best pretzel bites ever down the street at Sanctuaria.
We topped off the night with a bit too much frozen custard at Ted Drewes (so creamy!), and hit the hay.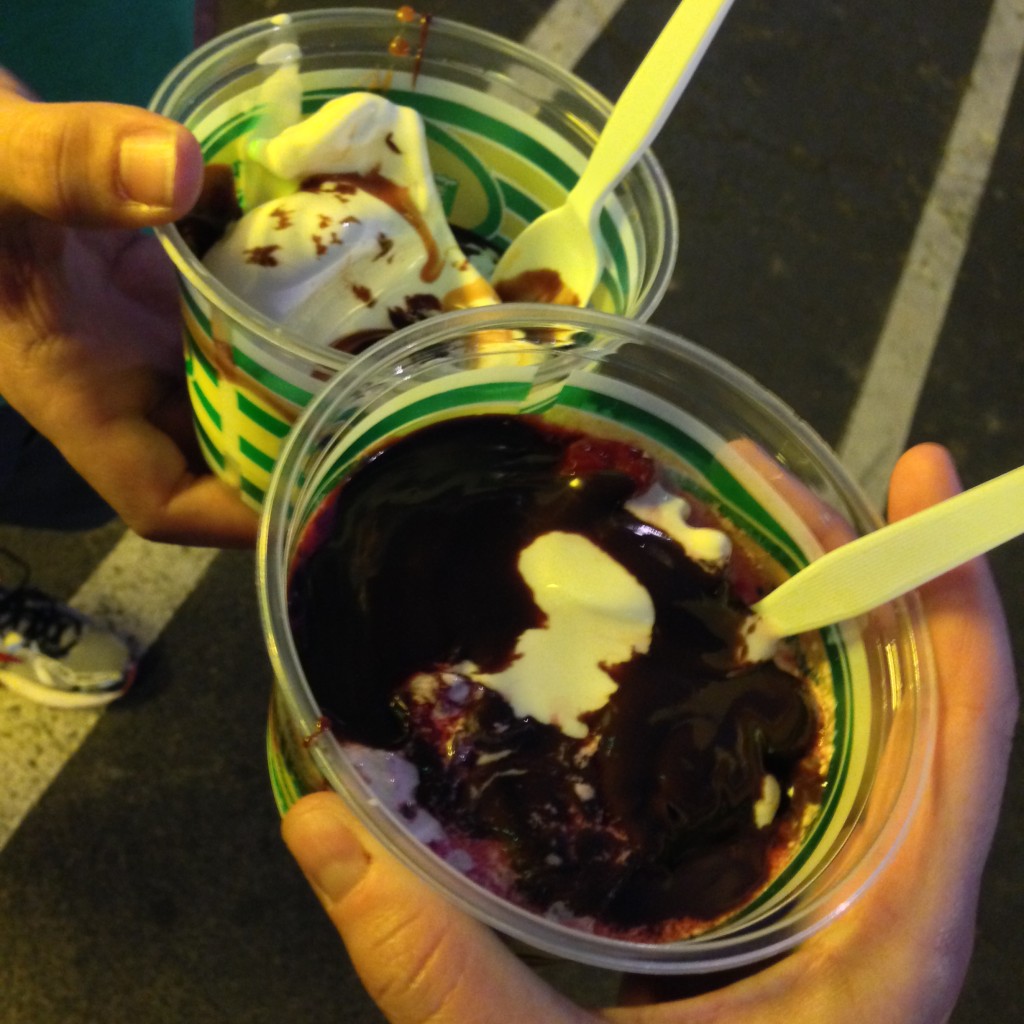 Hours driven: 8
Audio:
A Short History of Nearly Everything by Bill Bryson
Mike Birbiglia: Sleepwalk with Me
The usual 3-5 Star stuff