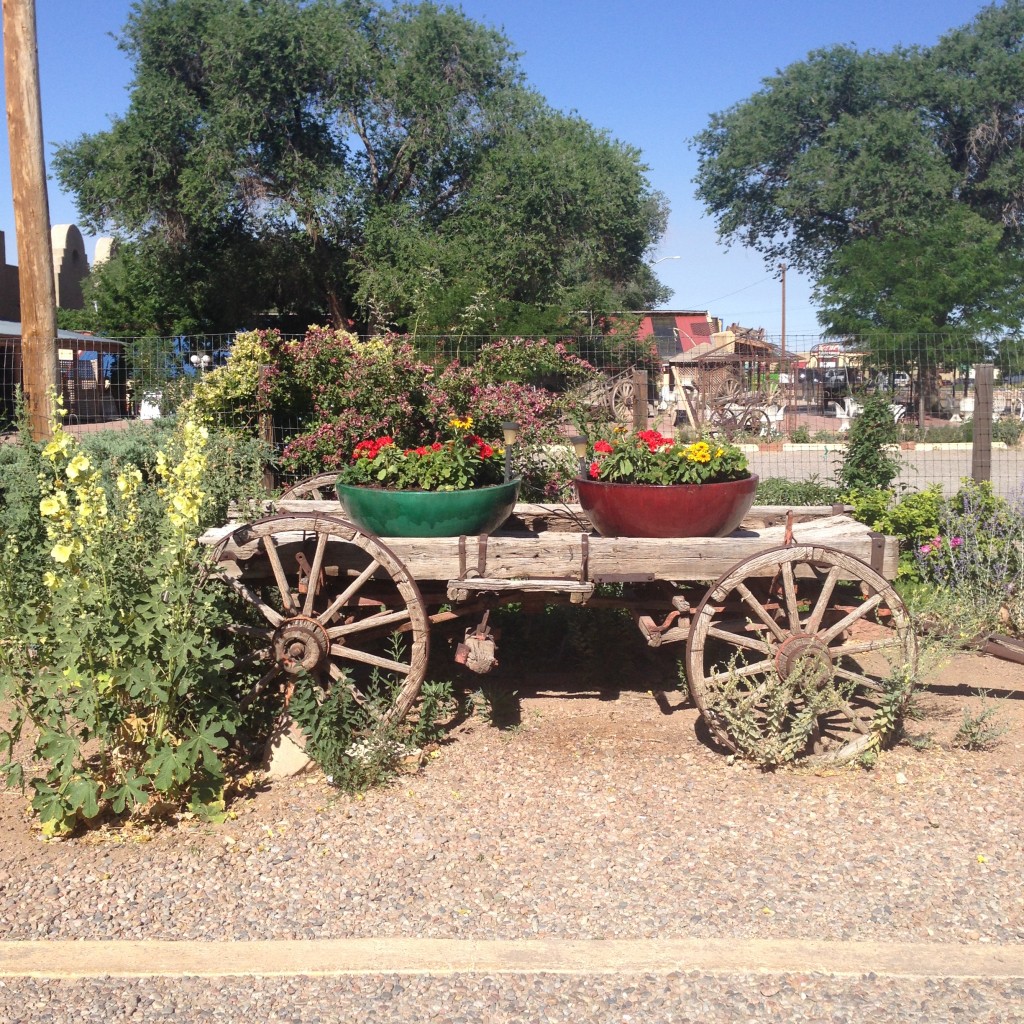 Waking up in Santa Fe, we quickly realized that a stop at Whoo's Donuts for breakfast was not in the cards. Let's just say that this road trip has not been particularly easy on our metabolism. We opted for the much gentler option of fruit and hard-boiled eggs from the Silver Saddle's continental breakfast.
We hit the road, a long day of driving ahead of us. We stopped at the Blue Hole of Santa Rosa, which is a swimming hole/scuba diving destination. The hole is (as described) deep blue and 81 feet deep – hence the scuba diving option. There is an adjacent park with another pretty lake to swim in if desired. We did not end up swimming, as this turned out to be the one day where the weather was not swim-friendly (i.e. slightly chilly with drizzling rain).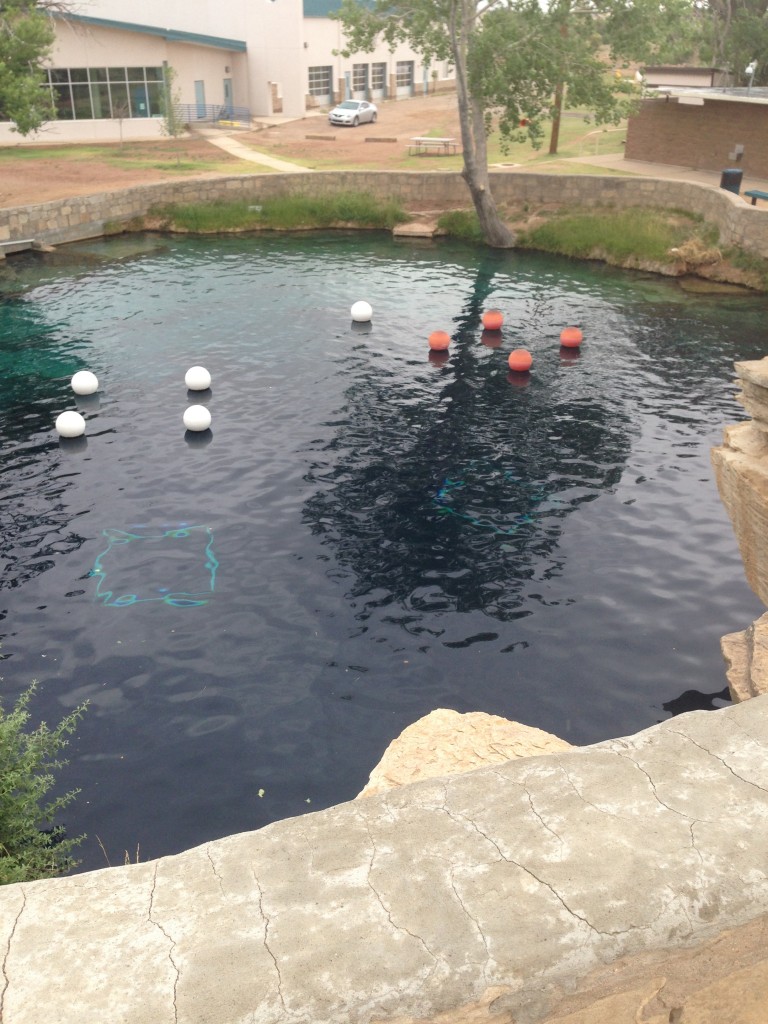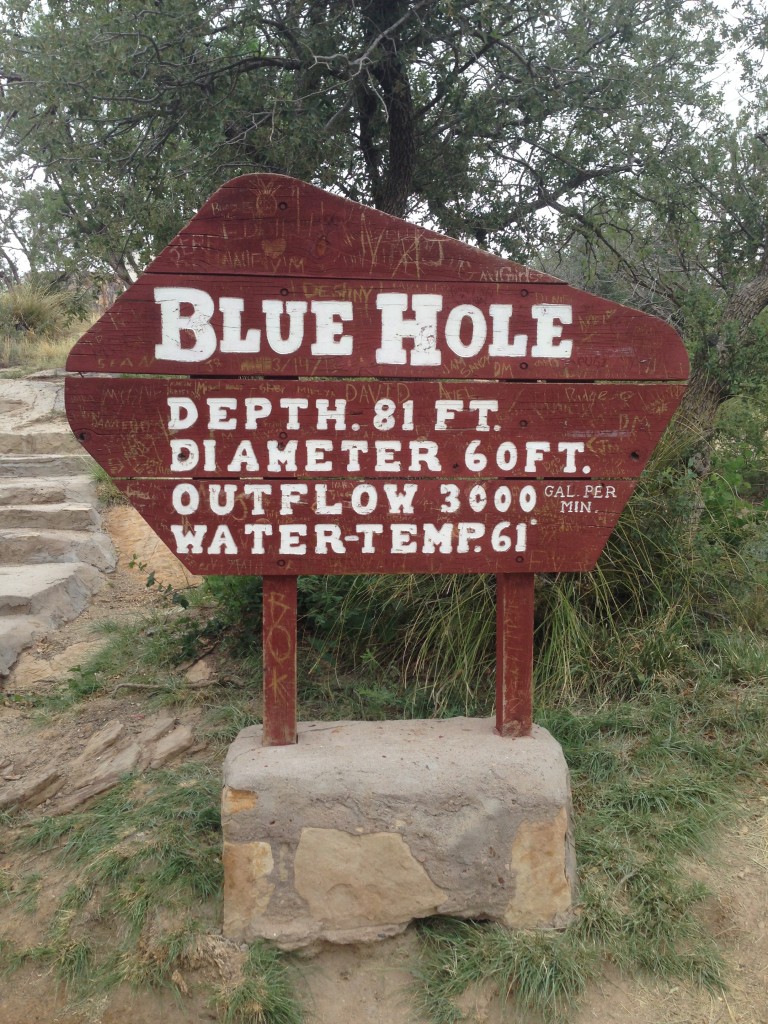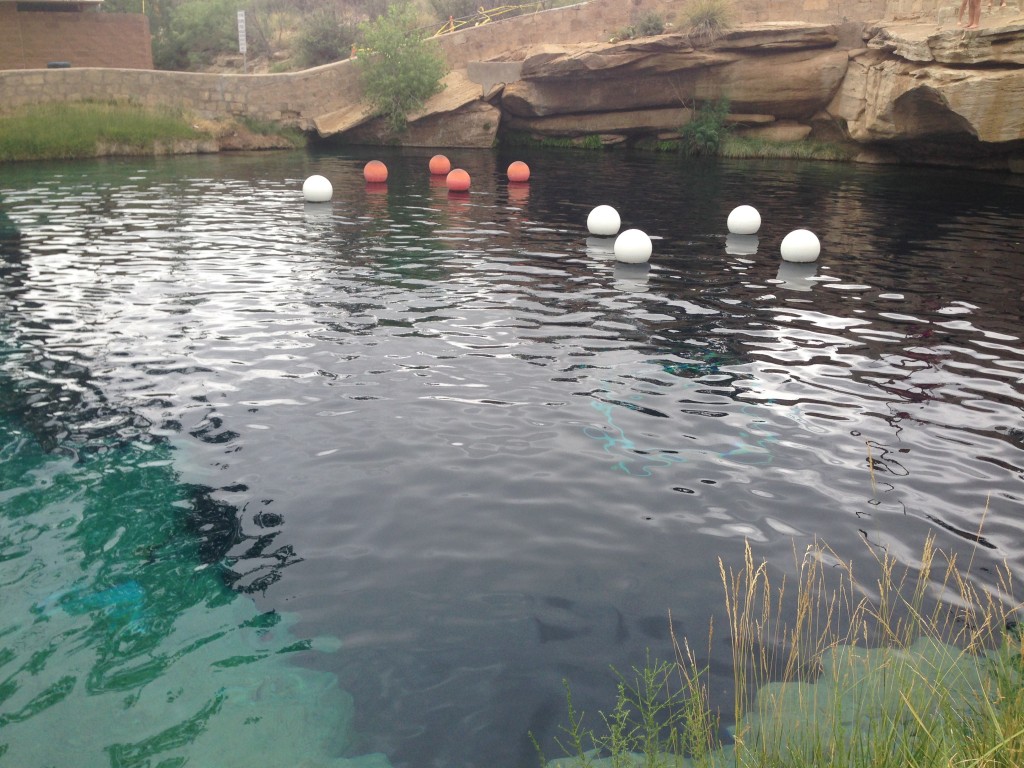 We crossed through Texas, stopping at Tyler's Barbecue in Amarillo for lunch, which was super good. Jeffrey had a cheddar jalapeño sausage sandwich with a side of potato salad, I had a chopped beef sandwich with a side of coleslaw. We both had sweet tea to drink, but mixed it with some regular iced tea (too sweet otherwise!).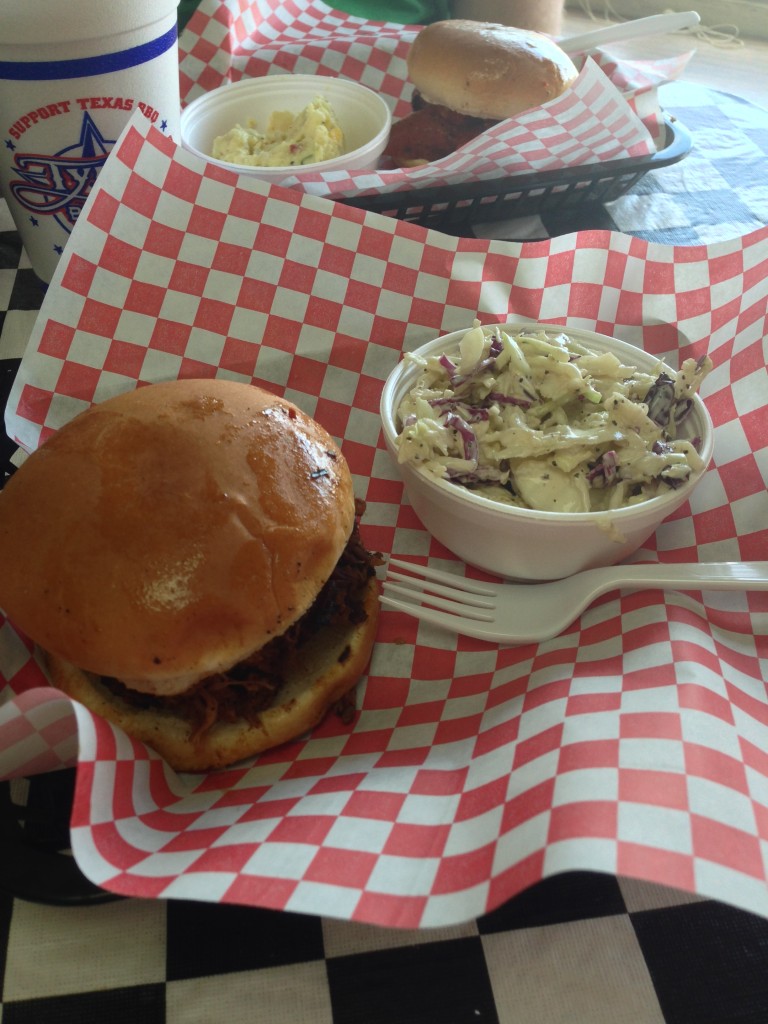 We also walked through the very pretty Amarillo Botanical Gardens on our way out of town.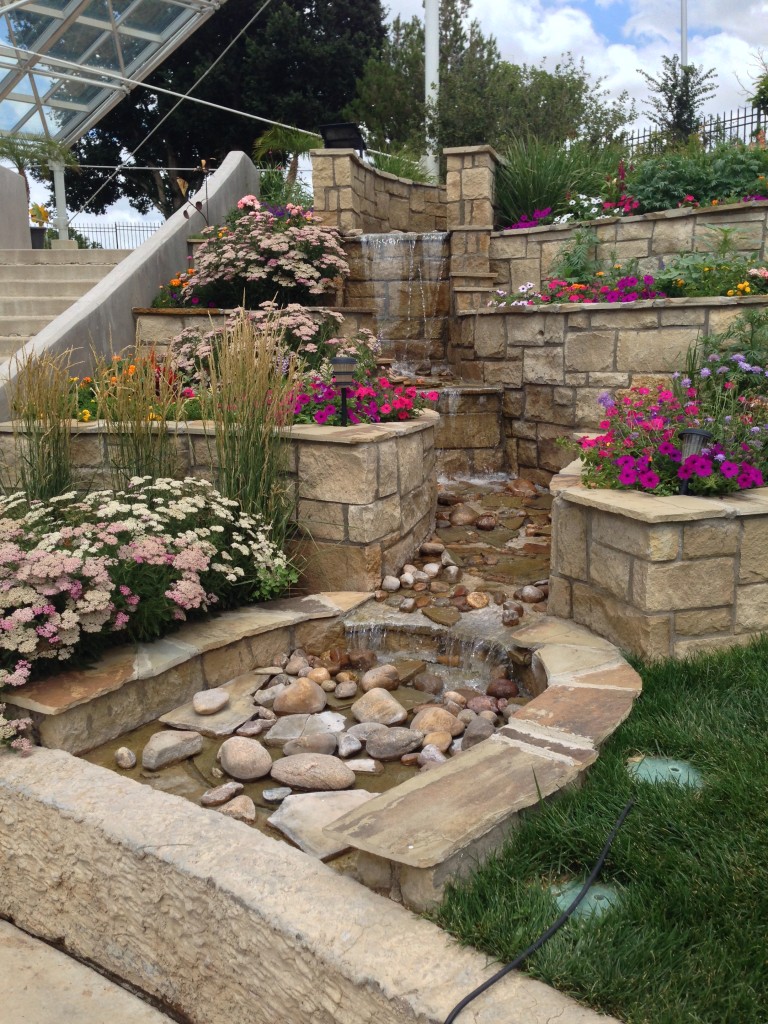 And it was off to Oklahoma City! We went to Cattlemen's for dinner, which is the oldest operating restaurant in Oklahoma. Oh boy, was this a meal. We both got cuts of steak, although I went for the smaller-sized "dinner steak." All meals came with a salad (drenched in rich dressing, complete with fresh homemade croutons), baked potato, and large dinner rolls. We also split a side of mac and cheese, which was some of the best mac and cheese we've ever had. Needless to say, we didn't leave room for any of their sky-high pie slices for dessert, but overall we were glad we went.
We walked around Bricktown after dinner. Bricktown is adjacent to the downtown area, and quite lovely – especially the canal that runs through the whole area, complete with little ferry boats for tour purposes. We found Flaming Lips Alley and what appeared to be the headquarters of Sonic Drive-In, then bought some gelato and called it a night.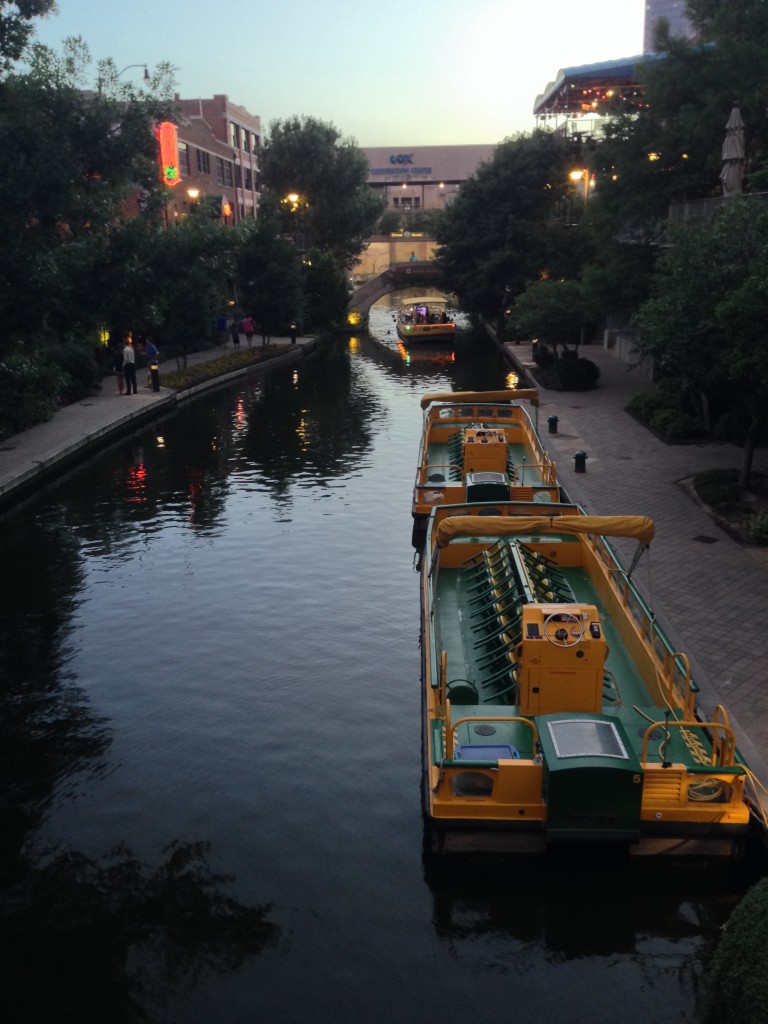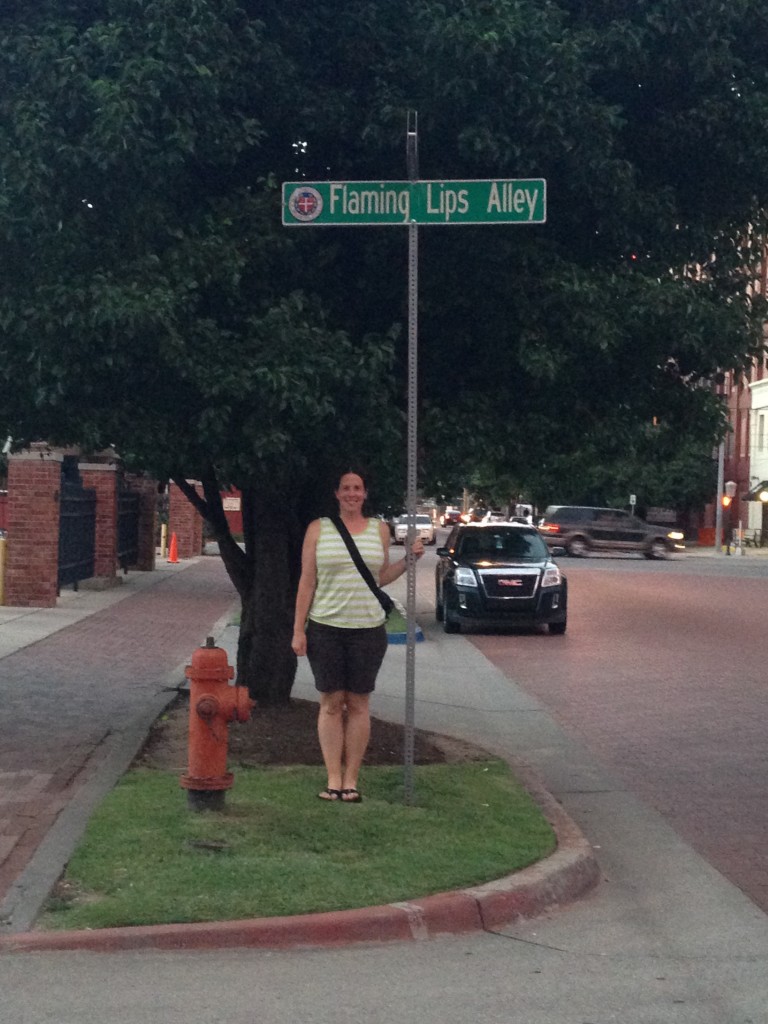 Hours driven: 7.5
Spotted along the way: Lots of trucks, lots of cattle, lots of religious and anti-abortion billboards.
Day 4 playlist:
Jeffrey's 3-5 star iTunes playlist
Anna's iTunes library
Mike Birbiglia's 'My Girlfriend's Boyfriend'
Bill Bryson's 'A Short History of Nearly Everything' (audiobook)