We visited Floriole for a nice little breakfast before hitting the road to Columbus. I had an almond croissant (which I can never resist, although I'm surprised that I didn't select the rhubarb tart), and Jeffrey had a savory scone.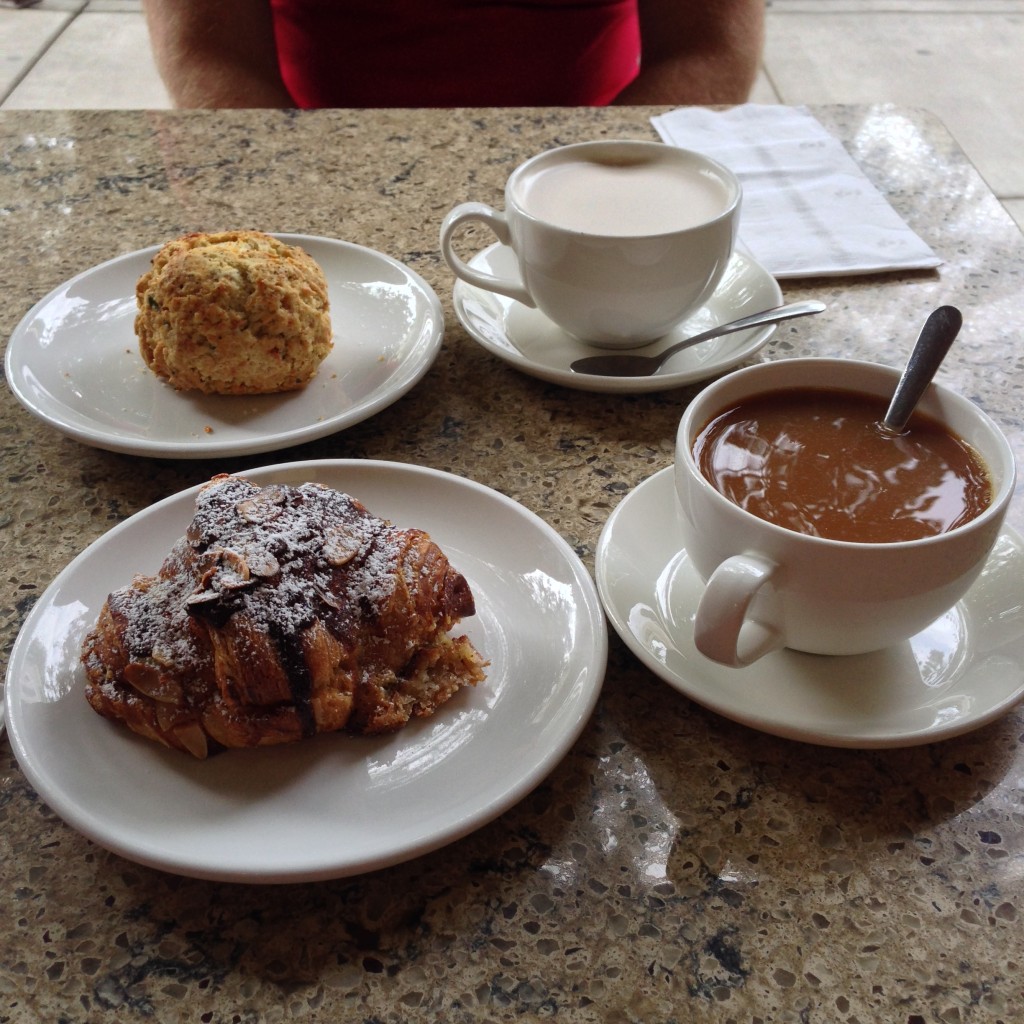 Then, it was time to bid adieu to Chicago, knowing that we must return (what an amazing city!). The drive to Columbus was easy and lovely (we debated whether we saw more cornfields in Illinois or Ohio).
We stopped for lunch at Pizzology in Carmel, a suburban town about 30 minutes outside of Indianapolis, and my goodness, that was a tasty lunch. We started with bowls of tomato soup (some of the best tomato soup I've ever had), and then shared a pizza rossa topped with house-made porchetta, paired with local Indiana beers.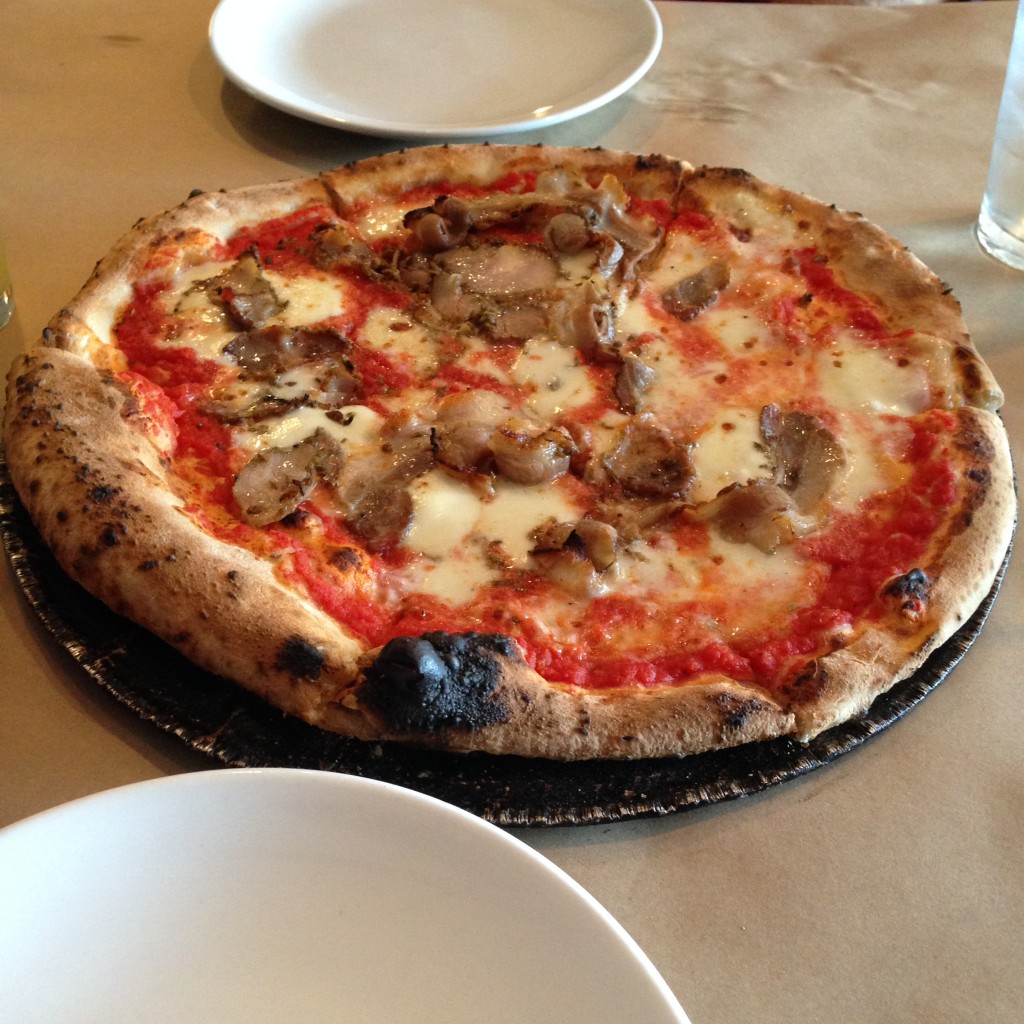 Upon arriving in Columbus, we met up with Jeffrey's friend Amber and her boyfriend Josh. Amber very generously showed us around Columbus and let us stay at her place and hang out with her adorable corgi named Rufus.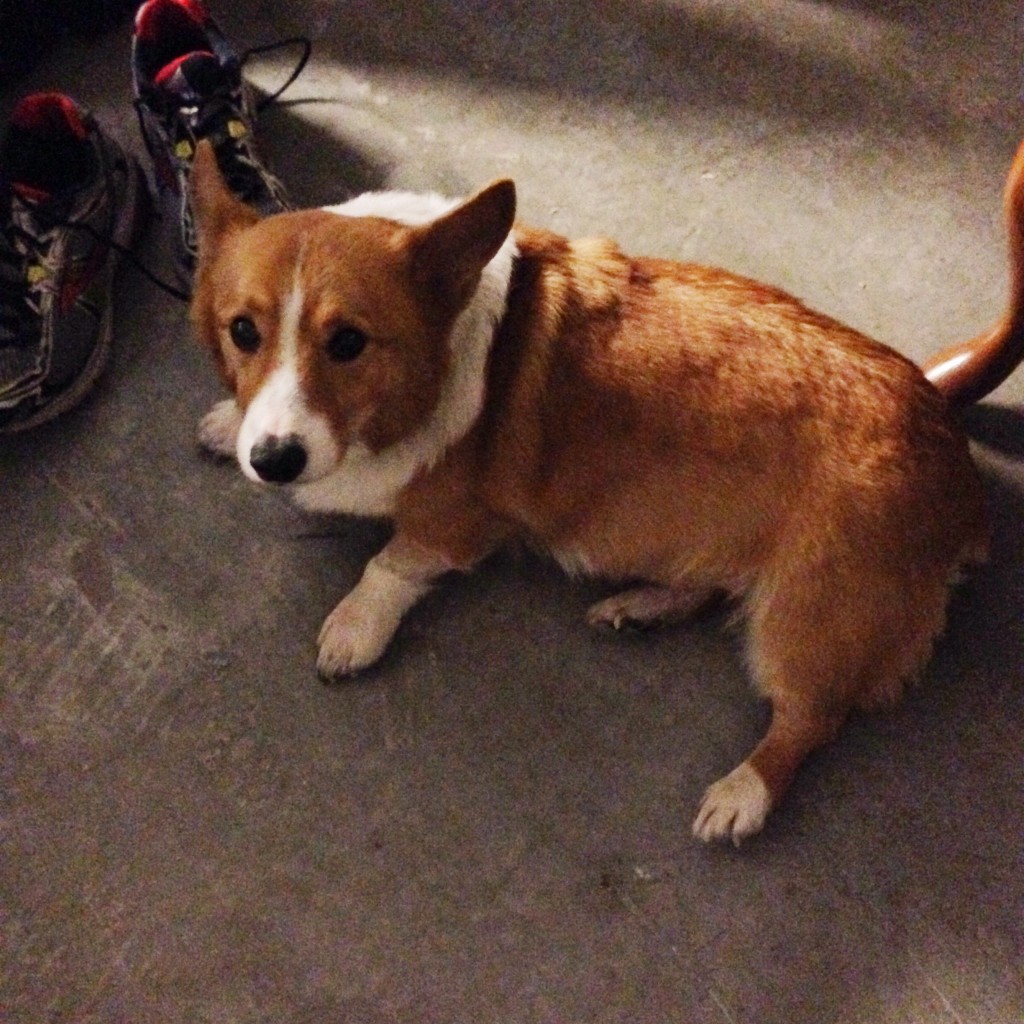 We had fantastic time! We walked around the city, got ice cream at Jeni's Splendid Ice Creams (yum), drank many meads at Brothers Drake Meadery (who knew there were so many meads?!?), ate ridiculously gigantic grilled cheese sandwiches at Melt, then watched an episode of Community before succumbing to sleep.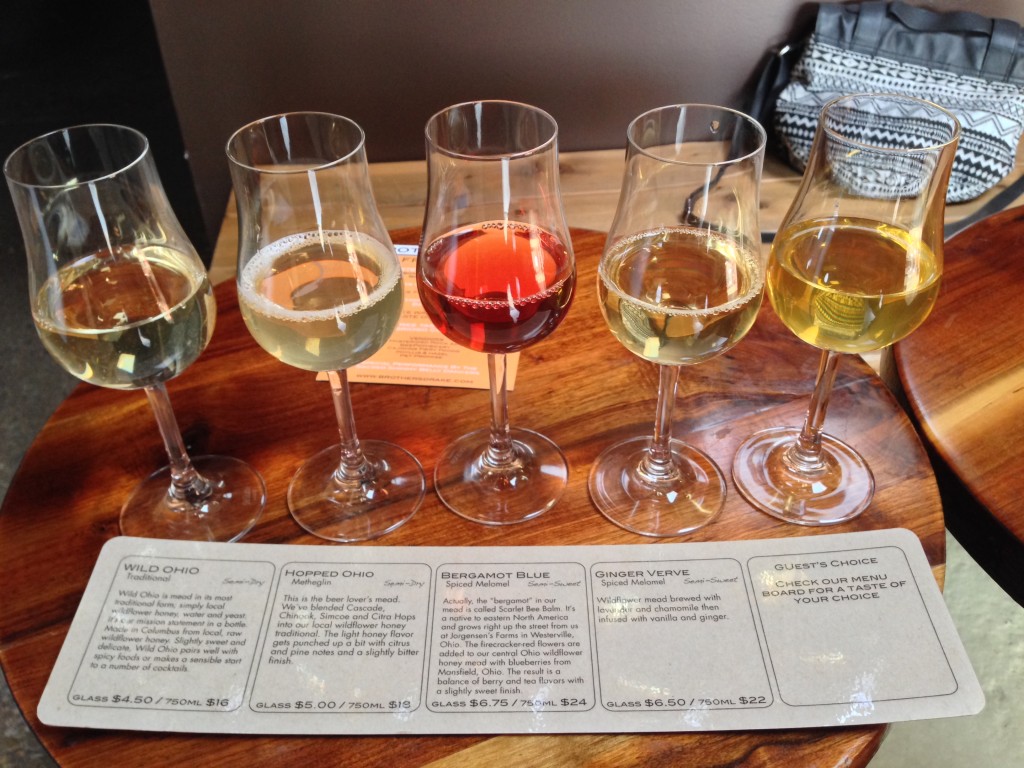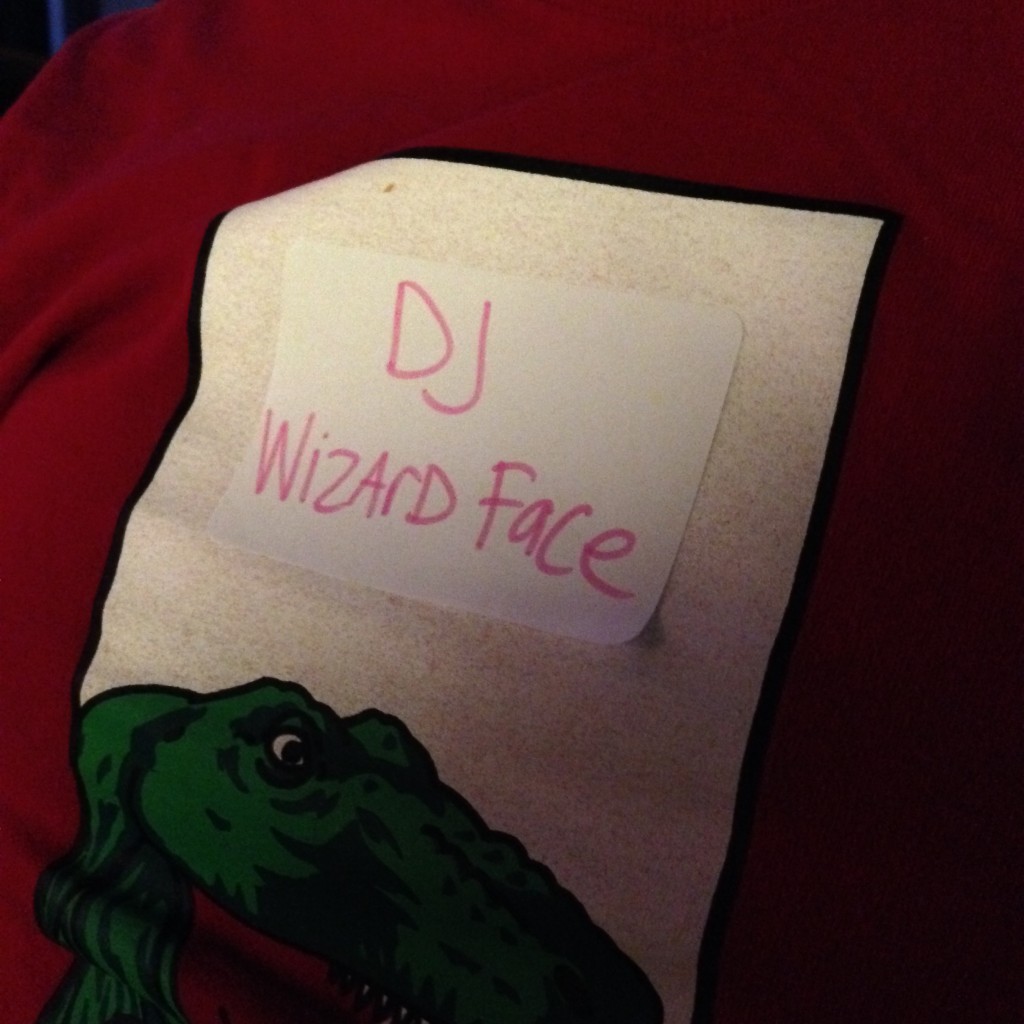 Thanks so so much to Amber and Josh for the amazing visit! Columbus is an awesome city.
Hours driven: 6
Audio: Jeffrey's 3-5 Star Playlist