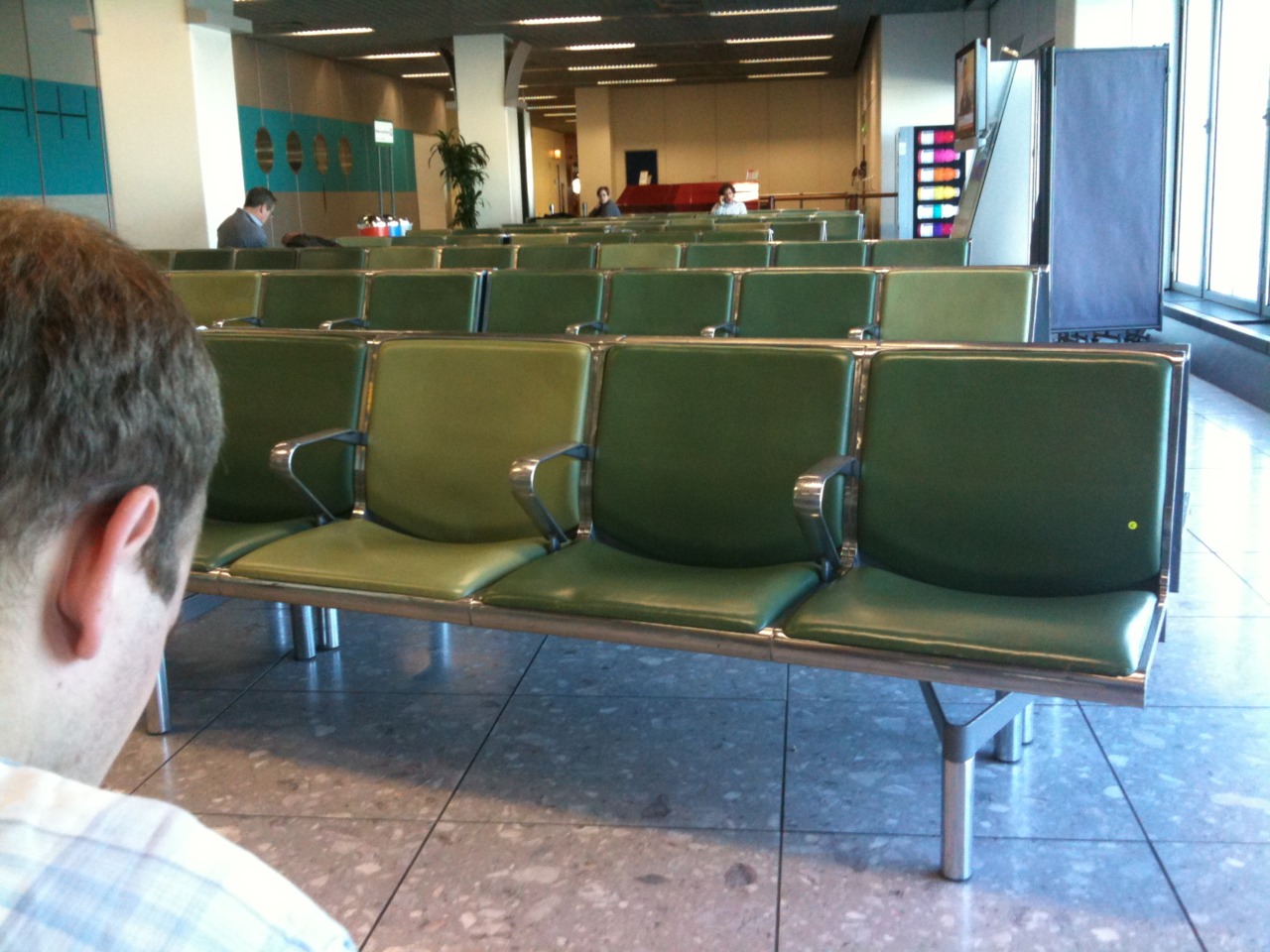 We got up at 5:00 a.m. and checked out of our hostel. We made our way to Amsterdam Centraal, where we caught a train to the airport. Our 45-minute flight to London-Heathrow included smoked salmon and cream cheese breakfast sandwiches, still partially frozen.
We are currently at the Heathrow airport, awaiting our flight to JFK. This flight will take about eight hours, where we'll likely entertain ourselves with in-flight movies (Despicable Me! Inception!) and books on my Kindle (Zeitoun! You should read it too. Very very very good).
Once we arrive in JFK, we'll have another layover, then the standard 5-6 hour flight back to SFO. We gather that by the end of it all, we'll have been awake (save for any winks caught on/between flights) for roughly 24 hours.
I'm already starting to develop some of that lovely traveler's body odor. This does not bode well for Jeffrey and our fellow airline passengers.